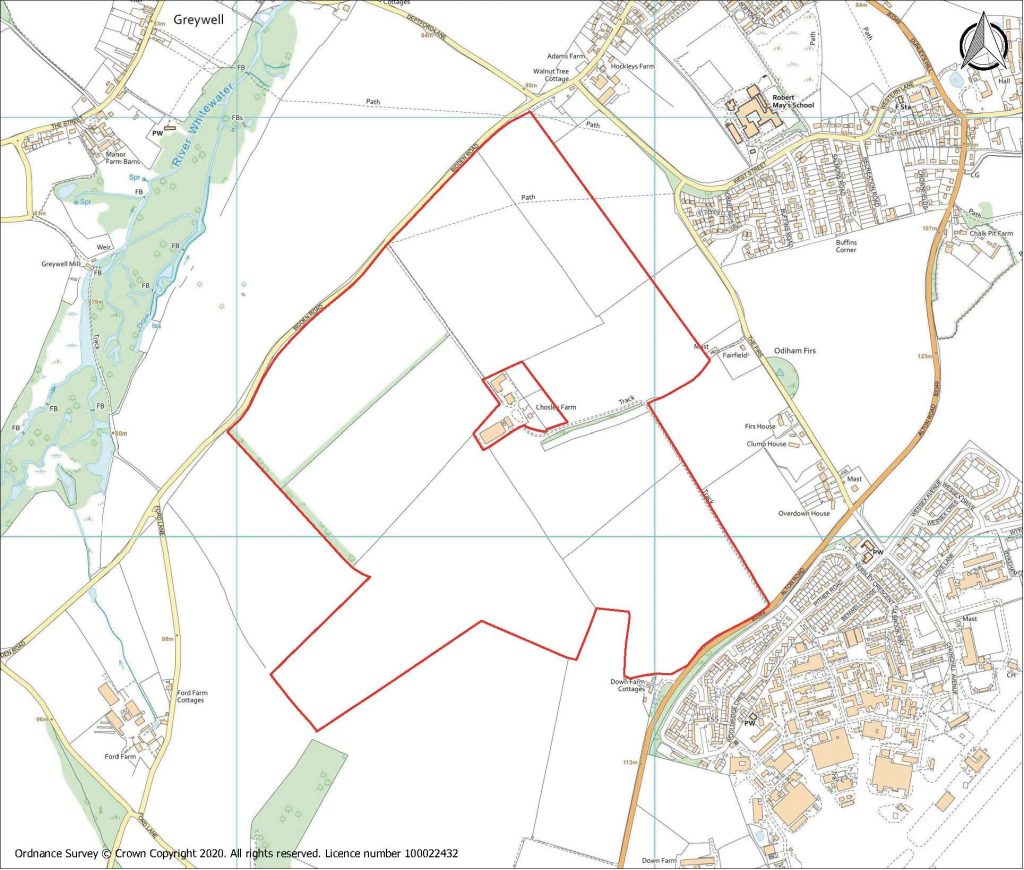 Clearstone Energy is proposing to develop a 50 MegaWatt photovoltaic solar farm, adjacent to the headwaters of the River Whitewater in North-East Hampshire.  The total site area is 143 hectares.
The site runs to the south east of Bidden Road and surrounds Chosley Farm.  It extends south to meet Alton Road.  It is positioned between North Warnborough to the north east; Odiham to the east; RAF Odiham to the south east; South Warnborough to the south; and Greywell to the west.  The site is within the Hart Downs landscape character area.  There are two public rights of way across it, and the Greywell Fen site of special scientific interest (SSSI) is located to the immediate north west of the site.
The applicant claims there is currently no intention to place panels on the land north west of the Bidden Road, not least as it forms the immediate valley side, facing broadly north.
This has been the subject of a pre-application (20/00180/PREAPP) consultation and an Environmental Impact Assessment screening opinion (20/01658/EIA).  Hart District Council responded to the pre-application consultation on 1st May with considerations for the full application.  The Whitewater Valley Preservation Society submitted comments on both the EIA screening opinion and pre-application raising the countryside and landscape impact of the proposal.